Why Your Business Should Outsource Cybersecurity
to a Portland MSP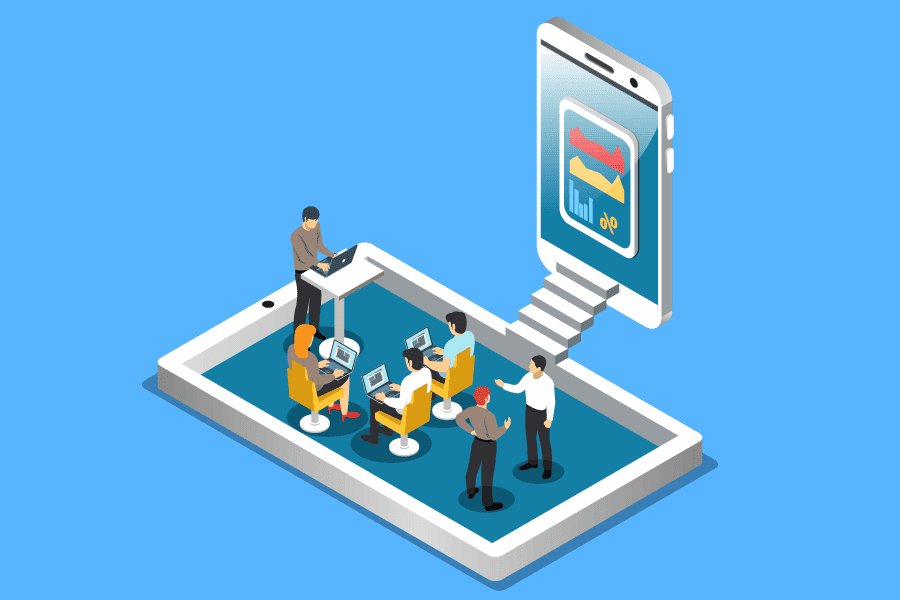 A good business is operationally sound, able to efficaciously and efficiently manage its tasks, and able to maintain a healthy balance sheet. And while these three pillars are enough, there's another that most businesses have neglected for the past decade or so: Cybersecurity. The need for this has increased exponentially in recent years with the exponential growth in internet usage and dependence on computers for our livelihoods. Here are some tips on why businesses are better off outsourcing their cybersecurity needs to a team of dedicated professionals.
Most Enterprise Networks Are Poorly Secured
Most organizations, in the name of cost efficiency and practicality, have ignored cybersecurity fundamentals. This is where businesses need to realize that it is no longer acceptable to expect protection from their enterprise network security. The days when having a firewall and an antivirus are enough are gone.
These days, even personal computers have software that scans for vulnerabilities, patches them in real time, and notifies the user of any potential risk before it can even be exploited. For over a decade now, businesses have been spending large sums of money to hire experts in hopes that they are capable of protecting their enterprises from data breaches, but the results have been dismal.
Supply Shortage of Cybersecurity Workers
The key to protecting an enterprise lies in an outsourced team of specialists. A good cybersecurity framework helps detect and mitigate threats within the infrastructure and external sources. However, to do this effectively, the business should work with specialized professionals who have been trained in cybersecurity and understand how to create such a framework as well as maintain it.
It's no secret that cybersecurity specialists are few and far between, especially compared to other IT jobs. This is one of the main reasons why businesses need to start looking at their cybersecurity differently. Hiring full-time workers to protect your enterprise is likely not the way forward—you need competent outsourcing partners who can work on your security for you. With the use of cybersecurity risk assessment in San Jose, CA, specialists can unearth vulnerabilities before they are exploited.
Internal Staff Can Be Crippled by a Breach
The threat of a ransomware attack should be taken seriously, and it can happen to any business. It's easy to assume that your security staff can handle any incident that comes their way, ransomware included. But when an attack targets your organization's entire IT infrastructure, your internal cybersecurity staff may be just as compromised as the rest of the business. Ransomware can be more easily dealt with by an outside group who will remain unaffected by the incident your company is dealing with.
Your business would experience cost savings within the first year as there would be fewer threats detected and less system downtime and recovery time. Therefore, you need to consider the long-term effects of hiring a security professional, not a security contractor, who might be far cheaper but take up most of your time from managing their activities.
Shared Cybersecurity Responsibility Is Needed in the Cloud Environment
The cloud brings with it new challenges for cybersecurity. The concept of shared security responsibilities is a reality that customers must accept, especially those with large amounts of sensitive data. This means you must choose a cloud provider that can adequately secure your enterprise perimeter against attacks from external sources, such as rogue hackers, and internal sources, such as malicious employees.
Choosing the right cloud provider is paramount in protecting your enterprise perimeter effectively. However, very few cloud providers provide the correct level of encryption and authentication mechanisms to guarantee customer security. The solution, of course, is to engage a cybersecurity partner with the experience and capabilities you need.
Bottom Line
Your organization is at risk of a ransomware attack, and it may not even be because your security team fell victim to a malware attack. The problem, once again, lies in the fact that there aren't enough cybersecurity professionals around. This means that most business' best bet is to work with an outsourcing partner specializing in cybersecurity that has been certified by a relevant authority. That is where Heroic Technologies comes in—contact us to learn how we can help with outsourcing your cybersecurity needs.
Cybersecurity in Portland